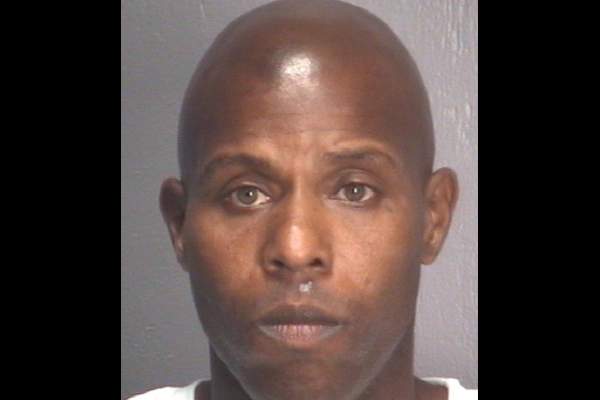 A Wilmington man charged with
beating, raping and robbing a 95-year-old woman
after she walked outside to pick up her newspaper is claiming insanity.
Brian A. Reavis, also known as Brian Colbert, faces nine charges in connection with the April 12 assault in the 400 block of Nun Street, part of the city's historic district.
On Monday, Senior Resident Superior Court Judge W. Allen Cobb Jr. ordered that Reavis, 41, undergo a mental examination and be committed to a state mental hospital after prosecutors requested the evaluation.
They requested Reavis' mental state be examined because his attorney, Assistant Public Defender Roddy Brown filed a notice of insanity on Nov. 18.
A sense of urgency surrounds the case as the victim approaches her 96th birthday.
"This is a case that has a very high priority in the judicial system," said District Attorney Ben David, who said Monday he will prosecute the case.
To guarantee Reavis is successfully prosecuted, David said the victim's testimony was recorded in August.
"That is a safety precaution," David said. "We hope she lives well beyond 100."
Reavis' insanity claim may not be without merit. He has a history of mental illness, according to a letter contained in his court file.
Reavis had been institutionalized at The Oaks Behavioral Health Hospital dating back to 1994, according to the letter written by Jerry Sloan, a local psychologist who believed Reavis also was treated in Philadelphia.
Reavis faces charges of first-degree rape, first-degree kidnapping, common law robbery, first-degree sex offense, first-degree burglary, malicious maiming and three counts of statutory aggravating factor.
As for the victim, she lives with permanent scars from the attack. Her face was beaten so severely she lost sight in her right eye after she gave her attacker $90.
The case stunned neighbors of the quiet street lined with historic homes, and Reavis was arrested May 1 after neighbors posted a sketch of the suspect. Police said they linked him to physical evidence from the woman's home, but did not elaborate on the findings.
Reavis was arrested at his mother's home and charged with the woman's rape four months after he finished serving a sentence related to a 1997 conviction for armed robbery.
The earlier robbery case shows similarities to the attack on the 95-year-old woman.
On March 4, 1996, Reavis stormed into the home of a 68-year-old woman when she opened her front door in the 400 block of South Sixth Street. He threatened to kill the woman unless she gave him her purse, according to a news account at the time. He emptied the purse, was caught and convicted.
Reavis served a little more than 9-1/2 years in prison for the robbery of the 68-year-old woman, N.C. Department of Correction records show. After he got out, he violated conditions of his release by going to Philadelphia without permission and was again imprisoned until his release in December 2007, DOC records show. He has other convictions for trespassing and damage to property.
http://www.starnewsonline.com/article/20081201/ARTICLES/812010265/-1/sports01?Title=Man_charged_with_rape_of_95_year_old_claims_insanity